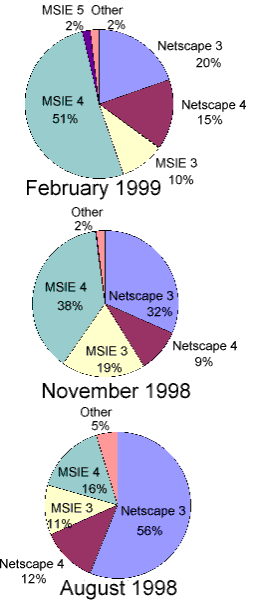 With

only 66%

of users, at the start of 1999, on the current versions of Netscape (version 4) or MS IExplorer (version 4), it is important that a web site is backward compatible for the

other 34%

of users. Or to put it another way, to claim a web page or site looks best when viewed with MS IExplorer version 4 (51% of users) could mean that it looks tatty or even

unreadable to 49%

of web browsers.

We, therefore, use the latest facilities defined in HTML 4.0, but in such a way to enable pages to be acceptable to over 95% of web browsers.

The data for the pie charts on the right comes from accesses to the HCI Data Web Site.